Well I spent any free minutes I could find painting this weekend. My first project I did was I painted the wood framed mirror below. I just love winter country scenes and couldn't resist painting this scene. I just love the way it came out. If you look close you can see some sheep grazing in the snow covered fields...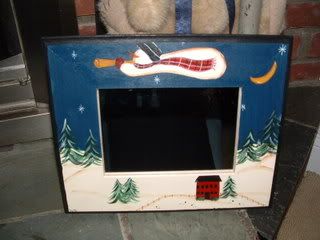 Tthe other thing I was able to do this weekend was paint a set of prim Christmas tags. It is a variety set of all things prim for the holidays.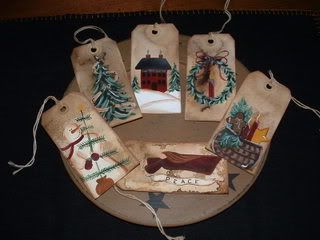 You can check these out over on ebay.
Well now I am going to settle down for the night. I wish you all a peaceful sleep!