This weekend I played hookey and spent the weekend admiring and photographing the beauty of Vermont. We hiked the Long Trail in the Killington area and spent the day covered in mud since it rained. But I think once you see some of the pictures you will agree it was worth it!!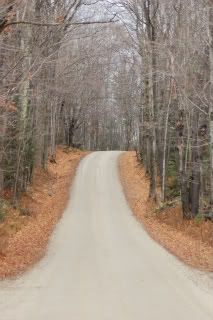 This was a porch we passed and I just loved the display they had out...
I should thank my big Sis Donna who held down the prim fort and made sure we got some items listed for the KSGP Christmas Launch Sunday on ebay in spite of my romp through Vermont. Thanks Sis!